So during October, I've worked really hard on changing the way that I manage my Investment Property; and I just made $1417 on AirBNB! A good friend of mine had been using AirBNB for while with his property and having great success. AirBNB has a very high volume of potential short term rental occupiers and my property had the potential to change from a negatively geared property (where I was losing money every month) to a new income stream! Initially I thought, this would be amazing and how hard could this be? So I spent October getting everything setup for my apartment and I just made my first large booking! Keep posted as I will have a few more posts to come out on the exact steps I have taken to get this going.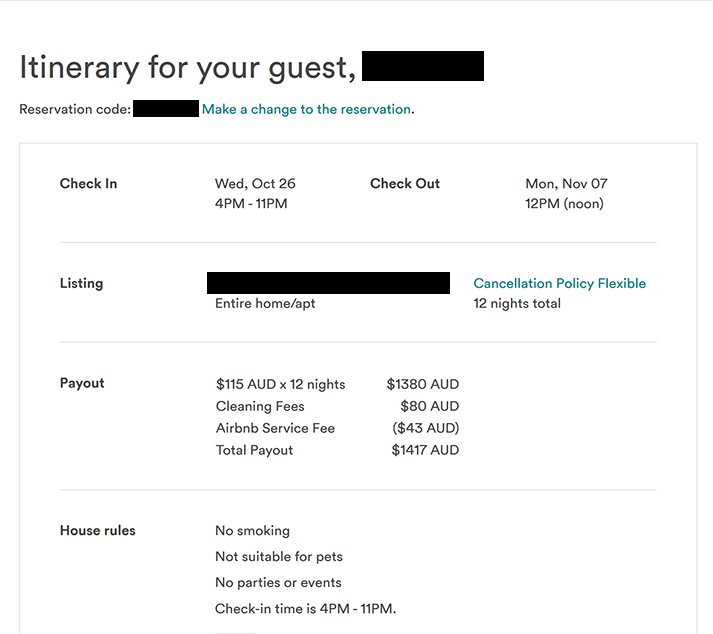 If you are considering using AirBNB.
Click here to get $45 off your first stay!
Interest in becoming a Host and making some extra money with a spare room, while you are on holiday or just want a better rental return.
Click here to sign up as an AirBNB Host.